Welcome to Gotch & Company Inc, where if you need bulk landscaping materials, hardscaping materials, and expedited freight delivery in Carrollton, OH with our Hotshot Transportation service, we can help. At Gotch & Company we have all your landscaping and hardscaping materials and make sure they are delivered rapidly with our on-demand hotshot truck delivery for commercial businesses and our friends in the oilfield & gasfield industries.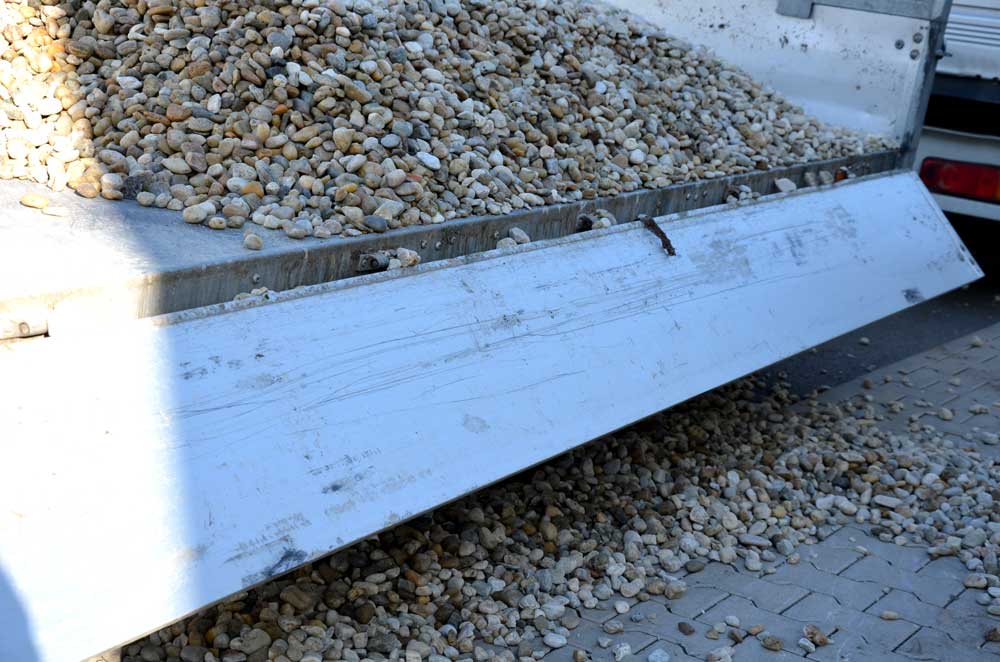 Gotch & Company Inc. Bulk Landscaping Materials
If you need landscaping or hardscaping materials, start with Gotch & Company, Inc. We supply a wide range of bulk landscaping materials to cover any type of landscaping job, including bulk landscaping materials like:

Limestone
Gravel
Sand
Mulch
Limestone base material

At Gotch & Company, Inc., we are here to help with all your landscaping supplies. Since all bulk materials are only loaded and available using our loader, we ask that customers plan accordingly.

In addition to our many landscaping materials, we also offer a wide selection of hardscaping options and materials too. A few of those include:

Stone
Brick
Block
Flagstone
Sandstone

For your next residential or commercial landscaping or hardscaping project, contact us for all your material needs.
Hotshot Transportation Delivery Service
In addition to offering all the materials and services for your landscaping or hardscaping job, our Hotshot Transportation delivery service can also help deliver any of your materials and supplies. Hotshot Transportation offers the convenience of same-day and next-day expedited delivery of materials for those time-sensitive or rush needs.
Using either a delivery truck or a flatbed trailer (depending on load size and dimensions), our Hotshot Transportation service provides professional and timely delivery for residential and commercial customers. From your home projects to the oil & gas field industries, Hotshot Transportation provides fast, affordable, and smart delivery options.
If you need materials for your landscaping or hardscaping plans, or delivery services of supplies, materials, or bulk items, you can rely on Gotch & Company, Inc. to deliver. Since 1984, we have been helping people and companies with a variety of services and have provided materials for countless beautiful landscaping and hardscaping projects.
We look forward to helping you with all your material needs, and Hotshot Transportation is always ready to go. Contact us for bulk landscaping materials & delivery in Carrollton, OH, place an order, or schedule a delivery today.