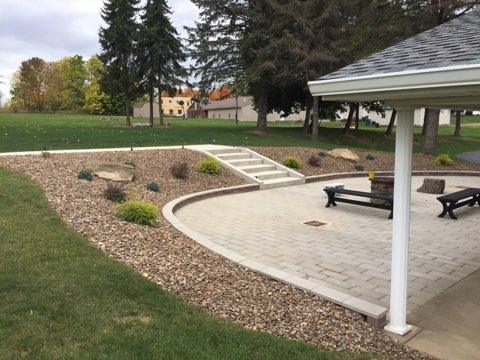 Gotch & Company, Inc. offers a holistic approach to landscaping and lawn care that helps keep your grass and landscaped areas in tip-top shape. We're regarded as a trusted provider of lawn care service in Carrollton, Wyncrest, Harlem Springs, New Harrisburg, and Carroll County, OH, because of our expert, knowledgeable landscape design and care practices. If you are looking for experienced, reliable lawn care professionals, look no further than our teams to personalize your lawn and landscape care.
We offer both lawn care and landscaping services for homes and businesses. Our expert team boasts more than three decades of experience, meaning you can count on us to provide you with consistent and high-quality work. We are proud of our company's extensive history supporting both individuals and businesses throughout the region with great lawn maintenance and landscaping service in Carrollton, OH.
Lawn Care Services

We offer a slew of lawn maintenance services throughout the year. Regardless of the season or the size or scope of your project, Gotch & Company, Inc. can deliver. We're capable of performing a slew of lawn care services, including:

Custom Mowing
Edging
Trimming
Weed eating
Debris removal
Weed control
Turf fertilization
Lawn installation

Landscaping Services

For your greater landscape, we offer services that keep your property looking great. We'll take the time to survey the individual needs of landscape features, as well as the overall aesthetic of your property. We provide everything from complete landscape design in Carrollton, OH to individual services that include:

Flower bed mulching
Shrub and bush trimming
Ornamental tree trimming
Landscape lighting
Nursery-grade plant installation
Landscape appraisals
Landscape consultations
Schedule Lawn Care Today
It's time to take your property care to the next level, and ensure that your home or business consistently looks its best. Regardless of the size or scope of your landscape design or lawn maintenance needs, you can trust Gotch & Company, Inc. to get the job done right. Contact us today at 330-627-7949 to learn more about our design and hardscaping services.