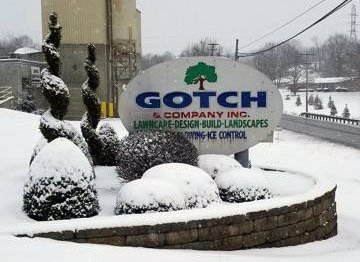 Gotch & Company Founder, Gregg Gotschall, began his career in lawn maintenance by mowing grass and shoveling snow as a child. He then spent more than six years working for the Ohio Department of Transportation. For Gregg and the rest of the Gotch team, property maintenance isn't just a job – it's a way of life.
We know caring for your residential or commercial property often requires more time and expertise than you bargained for. That's why we offer comprehensive, full-service lawn care solutions throughout the year. We aim to be the landscaping company in Carrollton, OH you call when your property needs a little love!
Our company is proud of its role in the local business community, which is why we belong to the local chamber of commerce, the Ohio Landscape and Nursery Association (OLNA) and the Ohio Lawn Care Association (OLCA).
What We Do
Landscaping & Lawn Care Additional Services
Since 1984, we've been providing a slew of services relating to lawn maintenance in Carrollton, OH. We offer comprehensive landscaping services for all seasons. You can count on us to keep your property looking its very best throughout the entirety of the year. Here are some of the seasonally specific services we provide:
Spring

We perform flower bed mulching, debris removal and lawn installation. We also offer several services that may be especially valuable in the springtime, including landscape appraisals and consulting.

Summer

Summertime is when your lawn and landscaping plants are growing most aggressively. We're a complete landscaping company in Carrollton, OH that can help you with mowing, trimming and weeding.

Fall

Gotch & Company offers several fall-specific services, including tree trimming and more. We also can help you install landscape lighting and hardscaped areas.

Winter

We provide snow plowing, driveway salting and other essential winter property care services.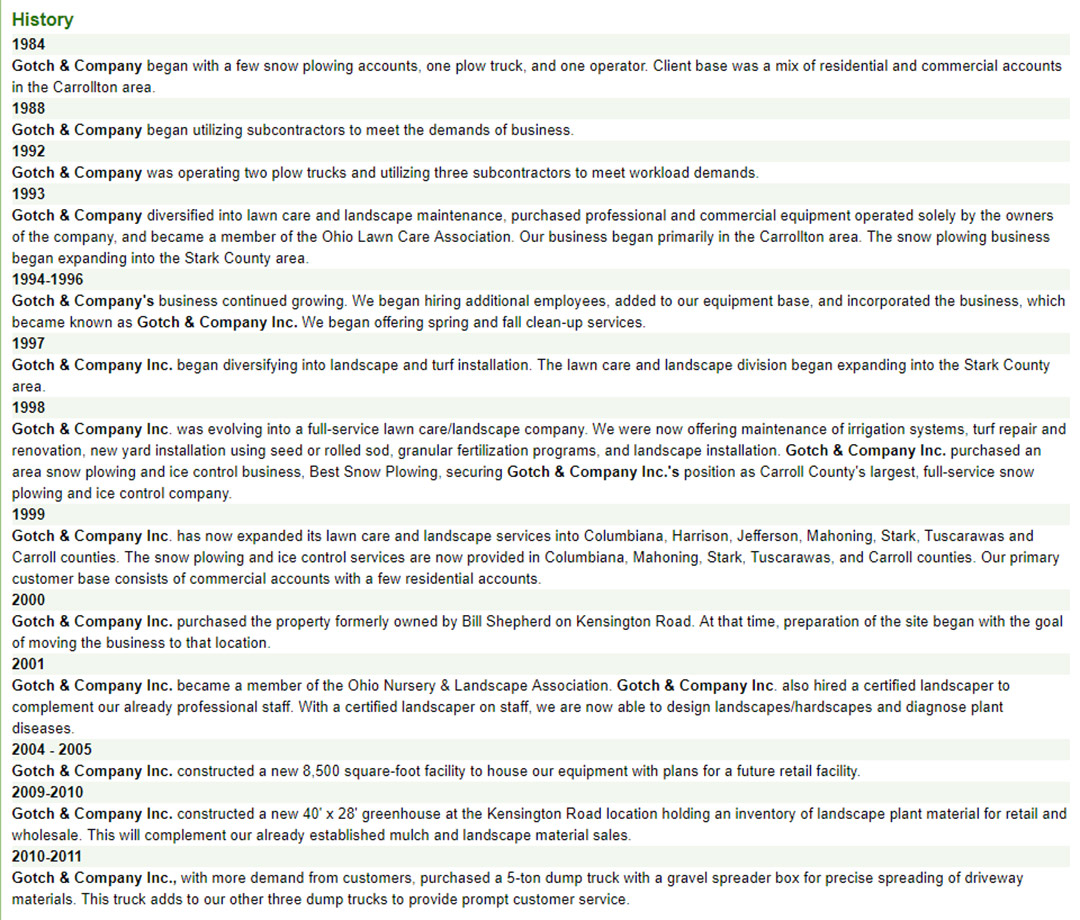 Schedule Landscaping Services
It's time to take your property care and maintenance to the next level. Contact one of the qualified landscaping experts at Gotch & Company today at 330-627-7949 to learn more about our expertise and service abilities.